Take advantage of MyFin and discover your "Gold Account" with full access to the most sustainable in time asset. Through our innovative product you get an account in dematerialized (digital) gold - XAU with favorable monthly conditions:
Standard plan – BGN 3,00
Advance plan – BGN 1,50
Premium plan – free of charge
With the "Gold Account" from MyFin, you can freely plan with what amount and at what time to purchase gold, as well as at what time to sell part or all of the stock, according to the current dynamics of the asset's price against the Bulgarian lev (BGN), the Euro (EUR) or the US dollar (USD).
With MyFin you can buy vignette in few easy steps.You will receive mail with the receipt!
Utility payments now in My Fin
With MyFin our new functionality "Utility Payment Services" is already available ! The service is fully accessible to all customers and free of charge !
This service makes it possible to:
receive information for account liabilities due for payment;
to add subscriber accounts, operated either personally or automatically;
pay due liabilities occurred on existing subscriber accounts;
to make one-time payment provided needed;
receive feedback on already paid liabilities on PDF;
track the history of payments;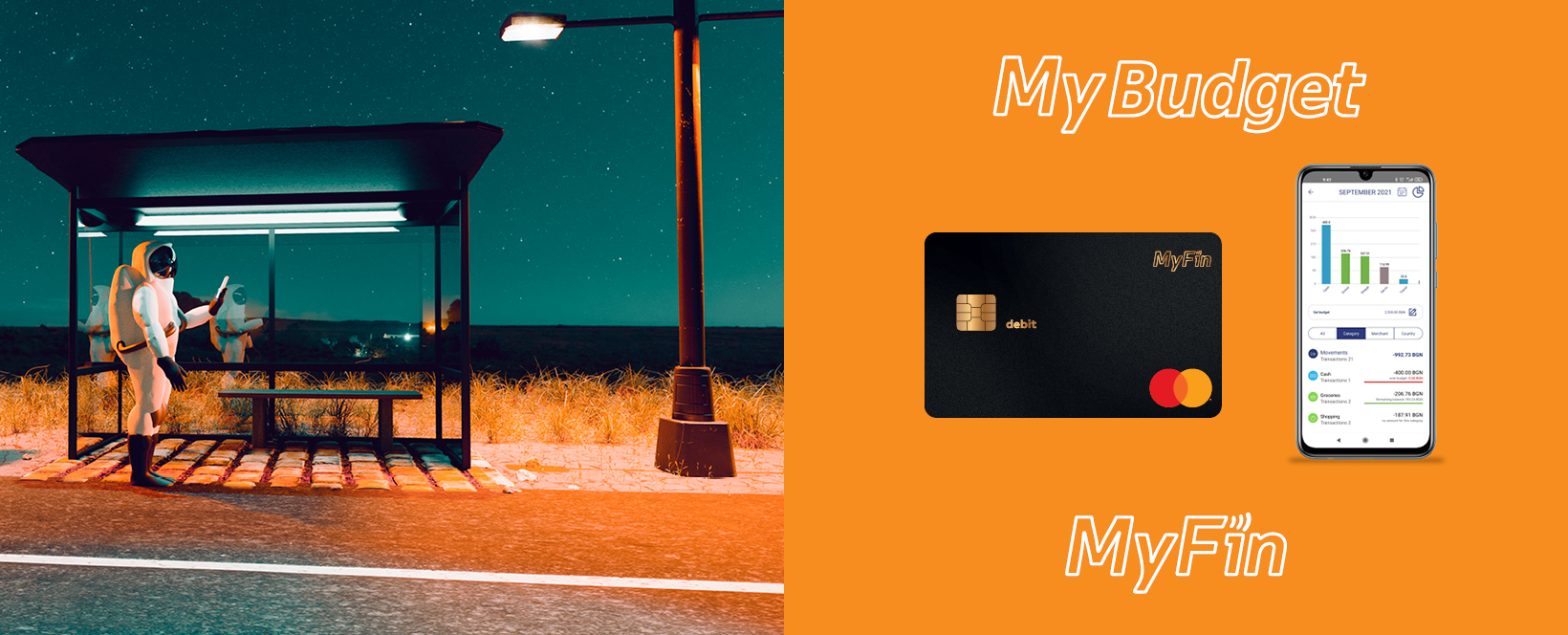 Personal Finance Management
MyFin Personal Finance Management/PFM gives you opportunity to manage easily your funds, combining all of your transactions at one place. The detailed analysis of the data helps you to be strict to your planned budget.
Using MyFin PFM you will be able to:
Personalize your financial transactions by type and control your costs;
Set a different categories according your needs;
Keep an eye on your payments, set budget tasks and manage your funds;
Always be informed for your costs - the app will send you notification upon reaching your set monthly budget. Managing your funds, tracking your expenses you can easily reach your saving goals.